SABI AGRI raises €8 million to become a leader in agroecological robotics.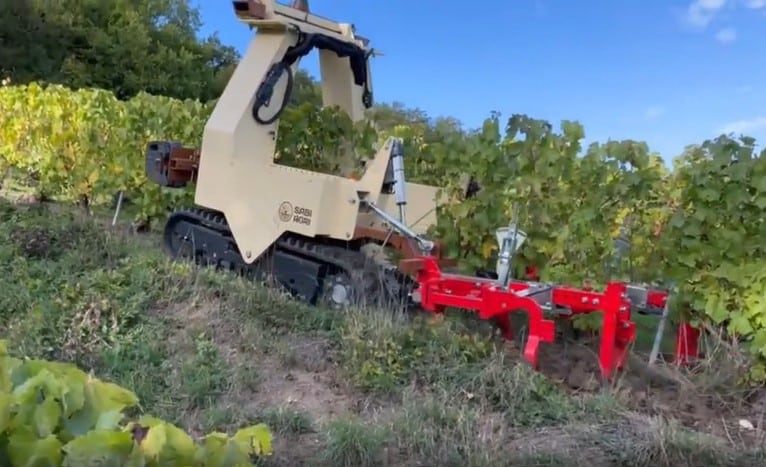 As a pioneer in multipurpose electric tractors, SABI AGRI is continuing its development with a €8 million fundraising from its historic investors, Ui Investissement (via the SASU Jeremie Innovation2 and Cap'PME2), Crédit Agricole Centre France (via CACF DEVELOPPEMENT) and a new partner, Cita.
As the demand for versatile and environmentally friendly electrical agro equipment grows, the company intends to strengthen its position in agricultural robotics to become the reference in agroecological robotics.
This fundraising is part of SABI AGRI's development strategy, which plans to transform its electric tractors into autonomous tractors. The company is ready to deploy a new generation of versatile and collaborative robots to facilitate the establishment of sustainable, profitable, and respectful agriculture. In the fast-growing market of AgTech, SABI AGRI is a pioneer of a unique and patented mechatronic architecture to rethink the concept of agro equipment. Having made electric a design asset, its electric tractors are natively robotic. They combine all the advantages of today's agro equipment – versatility, power, and autonomy – and those of the new ones – Economical and environmentally friendly. With these new financial resources, Sabi Agri is taking its first autonomous robots to the next level, like the autonomous ZILUS robot, which launched at the end of 2022.
Find out more about Zilus: https://www.sabi-agri.com/en/sabi-agri-unveils-its-new-zilus-electric-robot-the-most-powerful-electric-robot-on-the-market/