Sabi Agri launches ZILUS, its 100% electric all-terrain robot.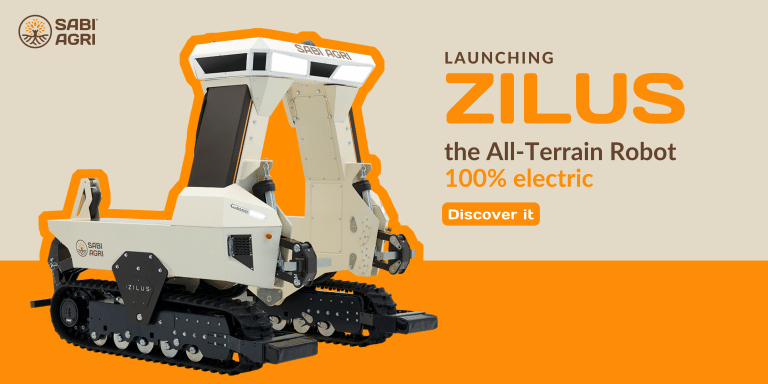 SABI AGRI, the leader in electric agricultural equipment, is continuing its expansion by adding to its range ZILUS, the most powerful wine-growing robot on the market.
ZILUS is an all-terrain robot its height and width can be adapted to meet every need. Its modular design means it can be adapted to all crops, perform all cultivation operations and overcome slopes of up to 55% as well as inclines.
With its streamlined architecture and caterpillar tracks, ZILUS is a sensation in the vineyards. Its elegant, all-steel mechatronic architecture makes it as robust as the day's agricultural work.
Equipped with 3 work zones: front, central and rear tool carriers, ZILUS offers unique versatility in agricultural robotics. It can straddle narrow vines and pass through the inter-row for wide vines, with an overall length of 150cm. It is also compatible with standard tools: mechanical, hydraulic and electric.
ZILUS is the only robot to offer so much modularity with its 4 driving modes: Working in total autonomy thanks to RTK GPS, driving via remote control, driving directly from a driver station or working in Robotic Harmony, with the ALPO, SABI AGRI's electric tractor.