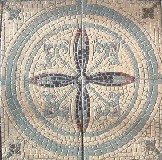 Year of creation: 2007
Status: EURL
Workforce: 1
% of the turnover dedicated to R&D: 12
Patents: 0
Accreditations: 0
MAILING ADDRESS
Biopôle Clermont-Limagne
7 rue Henri Mondor
63360 Saint-Beauzire
France
FRAGRANCE PROJECT INTERNATIONAL
Perfume creation laboratory for all applications. Consultancy, training in perfume formulation.
Fragrance Project International is a creative laboratory, with a range of raw materials of synthetic and natural origin, intended for the composition, research and development of perfumes.
Fragrance Project operates mainly in two segments:
The creation of perfume:
This activity consists of composing a perfume in response to a customer's request.
Our expertise is in the design of perfume for a wide variety of media, from eau de toilette to detergents, shampoos, creams, electronic cigarettes, candles, soaps, fabric softeners, dishwashing liquids, deodorants, room fragrances, plastics, etc..
Expertise and teaching:
This is about either passing on our knowledge or using it to solve problems.
Our expertise is exercised in the provision of expertise in perfume formulation, in the use of raw materials or in the design and execution of teaching modules of perfumery, from initiation to more specific areas.